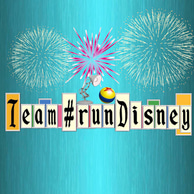 4. Complete the form below. After you fill in all the required fields, you'll see code appear in the box at the bottom of the form. Copy all of the code. Do not change any of the code. Make sure all required fields marked with a * are filled in.


5. Go back to your browser and click the Import/Export tab. Paste the code you copied in the form above into the large empty field. Click "Import":
6. Click "Form Fields". You'll now see the form fields prepopulated. Do not change any of the information in this screen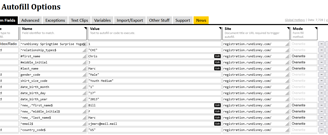 7. Click "Save" at the bottom of the screen shown above. You now have the auto-filler loaded.
8. When a race registration opens, go to the registration page link sent out in the alert. You'll need to log in to your runDisney account as you normally would when registering. The page will then autofill with the information you provided.
9. Scroll to the bottom of the form, and click "Next Step"
10. Scroll to the bottom of add on merchandise and select "I'm Ready To Pay"
11. Fill in your personal information as you normally would to register and submit.
If you need to update any of the information in the Autofill code, or want to register a different person or for a different race:
Go to the Autofill extension and click options: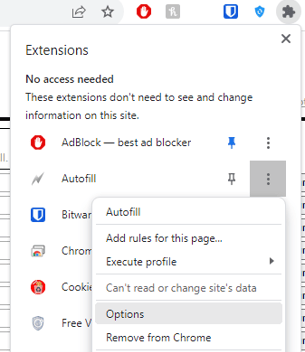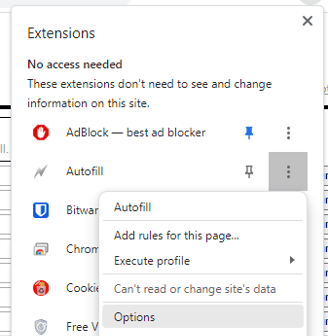 Click the Form Fields tab


Select the profile name and click delete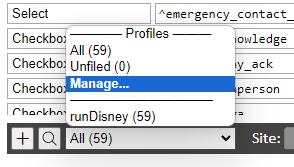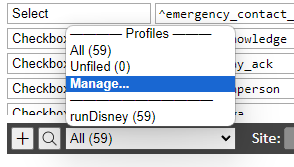 At the bottom of the screen, click the tab next to the magnifying glass and select "Manage"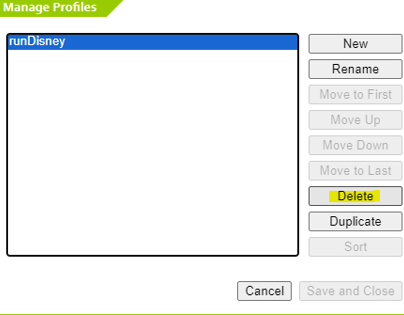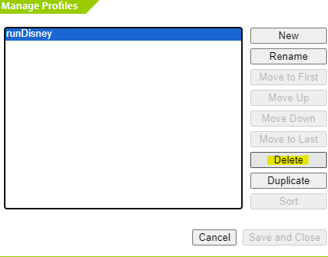 Repeat steps 3-13 above using the new information you'd like to auto-populate
To disable or remove the extension from your browser to prevent future forms from auto-filling, click your extensions, the three dots next to the Autofill extension, and "Remove From Chrome"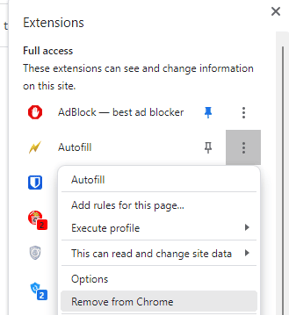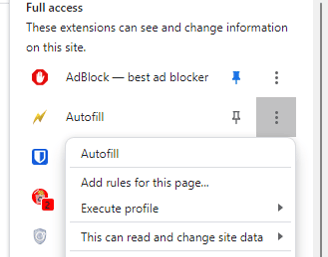 Effortless runDisney Race Registration with runDisAutoFiller
Click here to email any questions or problems